San Jose Concrete Contractor
Welcome to San Jose Concrete Pro's official website. We are industry leaders in concrete work, from stamped and decorative concrete to complete concrete forms, such as patios and foundations. If you are looking for a concrete pro, you have come to the right place! Find out more about us, our services, and our quality by taking a look around – we are sure to meet a concrete need of yours!
About Us
San Jose is a leader in technology and culture, which means that any business operating in our beautiful city should boast the same desire to push the boundaries of their industry. Here at San Jose Concrete Pros, we are constantly on the hunt for stronger, more affordable, longer-lasting concrete solutions that keep us at the top of our game. Our mission is to be known as the most forward-thinking business in our industry and leaders in quality and customer satisfaction. To achieve this, we constantly upskill our contractors, ensure we work with the highest grade tools and equipment, and work using the newest trends and advancements in concrete. If this is the kind of business you want to work with, you should contact us today!
Our Services
Each of the services offered here at San Jose Concrete Pros is catered to an extremely specific need. While our work in decorative concrete includes both creative processes, as well as technical knowledge and experience, our work in foundations and other load-bearing forms requires us to have an in-depth knowledge of architecture and engineering. For this reason, we boast a large, multi-skilled team that is capable of working across a broad range of specializations. Check out our list of services below and get in touch with us if you would like to have your concrete needs met by concrete pros!
When you think of concrete, you may think of the plain grey color and even texture. To some, this may seem boring, however, with stamped concrete, you can achieve almost any look from flagstone, brick, wood, and even a bespoke design while benefiting from the strength that concrete offers. Stamped concrete provides you with dozens of options for your surface, while still providing you with the reliability of concrete.
Many residential and commercial property owners install a retaining wall as a design feature for the property. The main purpose of the retaining wall is to support the soil behind them on different levels. A retaining wall is resistant to erosion from harsh weather conditions and with little maintenance, will provide you with 50 to 100 years of service before a replacement has to be considered.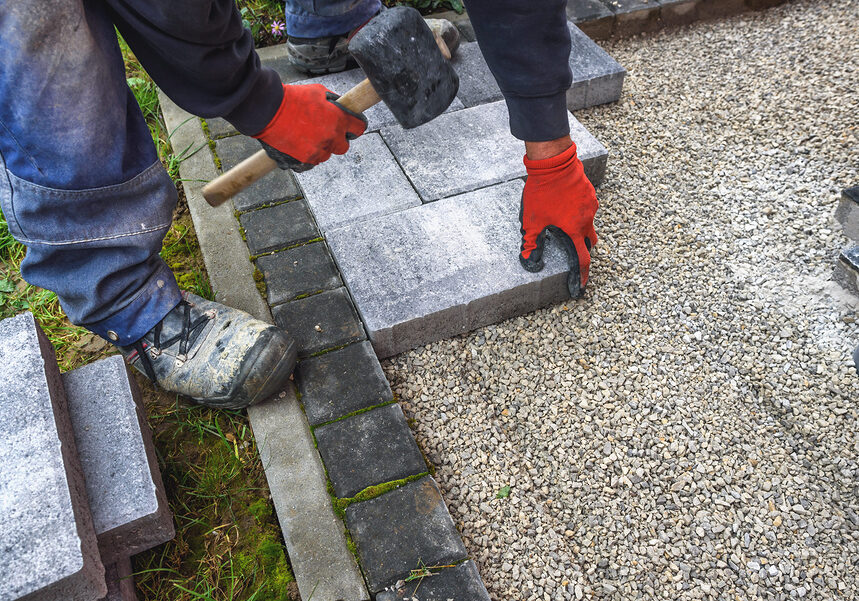 Your patio can be a peaceful sanctuary to which you can escape to even for just a moment. Concrete is the preferred material for this. Its design versatility allows you to blend the design of the interior of your home to the exterior. Whether you are looking for a unique and bespoke design with the use of integral color and stamps or a plain and solid look San Jose Concrete Pros will have something for you.
To receive the best value and lifespan from a structure, a solid foundation is critical. This is important to ensure the longevity and safety of the structure that is placed on top of it. A properly and professionally laid foundation will require little maintenance and, with basic cleaning and inspections for any cracks or breaks, you will ensure that your foundation will be safe for years to come.
Concrete is quickly becoming one of the most popular materials to be used in both the residential and commercial markets. With outdoor use, such as pavers, the material that you choose will need to be capable of enduring some harsh weather conditions and remain aesthetically pleasing as it is most commonly used as a design feature. Concrete can whether some of the harshest conditions and with the array of colors and designs to choose from, your options are virtually endless.
Concrete that is used within a commercial setting is quickly becoming one of the most popular materials to incorporate into any business design. This is due to the durability, versatility, and long lifespan that concrete has to offer. As with any investment that you make as a business owner, you will want to ensure that what you are spending your money on will last for years to come without the need for high maintenance. Concrete meets this end – it requires practically no maintenance to remain in top shape.
"When I moved into my new property, I knew that I wanted to re-design the patio to match my indoor wooden flooring. Because the patio is outdoors and the high cost of wood, I found that concrete was my best option. San Jose Concrete Pros helped me to install stamped concrete and create my dream patio for a fraction of the cost and with a more durable material" – Asher B
"My business property had concrete flooring existing when I bought it. Due to the building not being well looked after, there was some damage, stains, and cracks that I needed repairing before I could open for trade. San Jose Concrete Pros fixed and repaired all cracks, and resealed the floor so it looked as good as new." – Dylan A
"My hubby and I bought a new home last year and the garden needed a bit of TLC. I contacted San Jose Concrete Pros to help. The contractor gave me the best advice on my options for pavers. Once I had chosen the pavers the installation was done quickly and it looks great" – Taygen R
If we offer a service for which you have a need, our friendly contractors eagerly await your call! Keep in mind that most quotations can only be provided once we have had the opportunity to assess your need on-site. We recommend that you get in touch with us to book a consultation soon so that we can begin our work as soon as possible. We look forward to hearing from you! Concrete Partners: Concrete contractor Springfield, Exposed Aggregate Perth