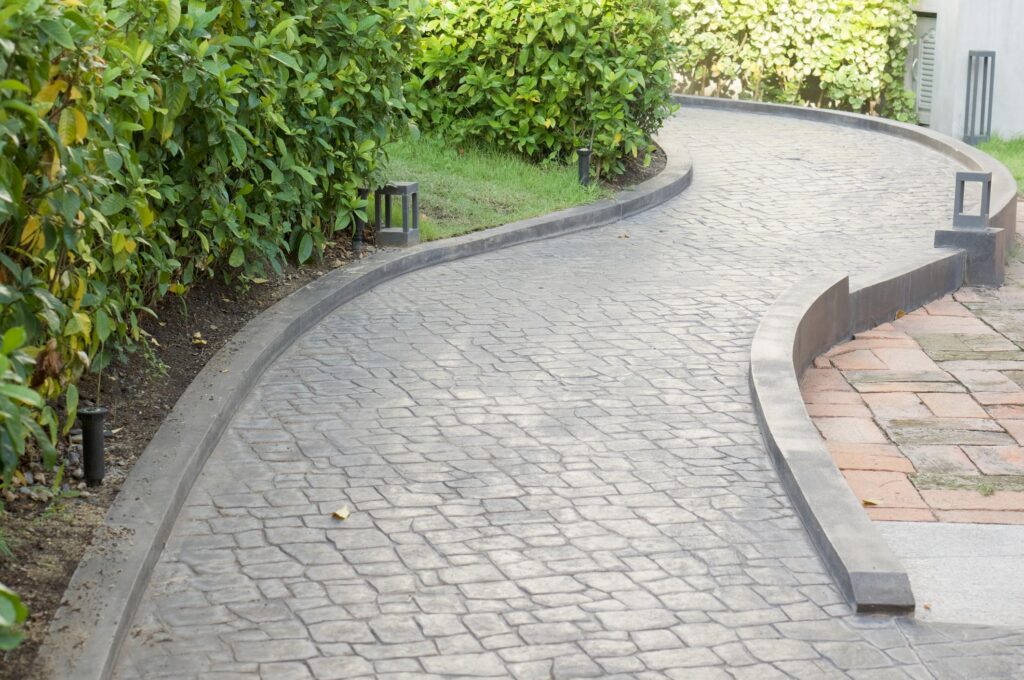 Do you have an area of your home that you would like to transform? Do you want your driveway to attract the attention of passers-by? Are you transforming your patio for all of the family events that you may want to have? Perhaps you need to give your home a facelift? Stamped concrete is steadily becoming one of the most popular ways to decorate a space. San Jose Concrete Pros Contractors boast the experience and equipment to far exceed your expectations.
Design options
Stamped concrete can replicate a large variety of patterns, some at a fraction of the cost of the original medium. Patterns, such as flagstone, stones, tile, brick, and even wood make it easy for you to transform an area of your home by replicating any medium desired. The options are endless. Often, when we think of concrete, we think of the typical grey color it naturally comes in. Stamped concrete colors can be mixed, layered, or antiqued with stains to create virtually any color. With these options available, you can create bespoke and unique designs to fit the aesthetic flow of your home without excessive costs.
Integral color
Concrete no longer needs to be one grey tone. With integral color, your concrete floor and the finishes can be customized with a combination of stamps and color pigments. The available colors come in powdered, granular, or liquid form, with up to 20 colors to choose from. All of these types of integral colors are formulated to disperse properly when it is mixed with poured concrete. Ready-mix concrete is simply turned with the pigment to create the ideal color and it is placed and finished the same way.
Advantages of integral color
When you use integral color, the entire batch is colored. This is the same process as when food coloring is added to the cake icing. One of the biggest advantages of using an integral pigment is that the color will extend largely and consistently throughout the surface. This is beneficial because if there is some form of abrasion, the color will not begin to fade or change as a result of exposure to light and harsh weather conditions. By adding an integral color to the concrete mixing process, you save labor costs as this is mixed beforehand and only laid and sealed on the day of installation.
Stamped concrete maintenance 
Concrete is one of the most durable and long-lasting material options available. Because of the durability concrete offers, it requires less maintenance than that of the other materials that it often replicates. Although minimal maintenance is required, it is recommended that you observe regular cleaning and conduct a reseal every 2 years. The frequency that you will need to re-seal your flooring will depend on the area and the usage of it. A sealer increases the lifespan of your flooring and further strengthens it, which makes it more resistant to abrasions and assists in blocking any penetration of water or stains.